Queen Victoria in mourning
Prince Albert died of typhoid fever on the 15th December 1861. Queen Victoria, who was deeply attached to her husband, seems inconsolable. She has sunk into depression and has gone into seclusion.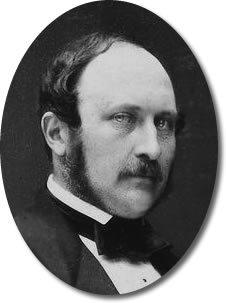 Throughout their marriage Prince Albert acted as Victoria's private secretary and she did nothing without her husband's approval. His interests in art, science and industry spurred him to organize the Crystal Palace Exhibition in 1851, which turned out to be a highly profitable industrial convention. As an alien prince he was initially unpopular, but in time the English came to admire him for his irreproachable character, his devotion to the queen and their children, and his deep concern with public affairs.
Horse-drawn street tram
George Francis Train, an American, introduced the horse-drawn street tram into Europe, opening the first stretch of line in 1860 in Birkenhead. This was followed in 1861 by the first tram line in London, which runs down the south side of Bayswater Road from Marble Arch to Porchester Terrace, and by two further short stretches of line.
Evolutionary thinking
The journal, Natural History Review, has been bought by Thomas Huxley and other naturalists partial to evolutionary thinking.
The first issue had an article by Huxley which described man's relationship to the apes. He sent a complementary copy to Archbishop Wilberforce, whom, in a celebrated debate, asked Huxley on which side of his family he was descended from apes. Huxley responded by saying that he was not ashamed to be descended from apes on either side. Huxley has also been giving lectures to the poor working classes on the evolution of man from lowly apes. Such sermons seem to appeal to the working class, as the idea of man being a nobel creature makes their existence seem less harsh.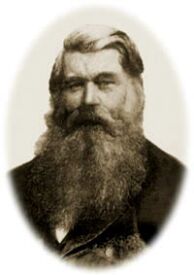 A brighter future
Joseph Wilson Swan, a physicist and chemist, born in Sunderland, is currently working on the development of a carbon-filament incandescent lamp. It uses a filament of carbonized paper in an evacuated glass bulb.
Made from an arc-lamp element, Swan's carbon rod gives off light but currently does not last very long. Gases trapped in the rod are released when the lamp is activated, and a dark deposit of soot quickly builds up on the inner surface of the glass.